Wireless Alarm System

we provide services to check, repair, upgrade, service and install wireless alarm for home and offices.
covering areas: Kuala Lumpur and Selangor.
Paradox, SUPA wireless system
A wireless alarm system uses sensors that communicate with the control panel using radio frequency technology. You won't have to worry about hacking wall and drilling holes during installation. Wireless alarm system is portable, can be easily dismantle to relocate.

MAGELLAN 2-Partition 64-Zone Wireless Console

-Simultaneous Five-channel Reporting Offers reporting via GPRS, GSM, SMS, Voice, and traditional landline
-2 partitions and up to 64 wireless zones
-Supports optional quad-band GPRS/GSM module with 2 SIM cards
-Built-in transceiver (433 or 868 MHz)
-Speakerphone via GSM or landline
-Built-in voice and utility reporting(up to 8 telephone numbers)
-Two-way voice communication (via GSM or landline)
-16 users and 16 remote controls
-8 wireless PGMs (2 I/Os can be hardwired)
-256 events buffered
-Supports 4 wireless sirens (SR150)
-Supports 4 wireless keypads (K32RF/K37), displays first 32 zones only
-Supports 4 wireless repeaters (RPT1)
-Supports 16 two-way remotes (REM2/REM3)
-Built-in 90 dB siren
-Remote firmware upgrade via GPRS
-Full voice-assisted remote system access via GSM
-High-quality sound for voice tags and menu guidance
-Family message center (up to 30 sec. w/ time stamp)
-Clock with alarm
Paradox wireless alarm expander

Paradox Wireless Alarm
Transceiver RX1
Paradox Wireless Tranceiver
RX1
-Compatible with SP Series control panels (V4.54 and higher)
-32 wireless zones (SP Series only)
-Maximum number of remote controls: 32Remote control compatibility: REM1, RAC1
-Transmitter compatibility: DCT10, DCTXP2, DCT2, PMD1P, PMD75, PMD85, SD738 (SP only)
-RF jamming supervision
-Low battery, tamper, and check-in supervision
-Transmitter signal strength display
-2 PGM outputs follow buttons 1 and 2 on REM1/RAC1

Supa Wireless Alarm Converter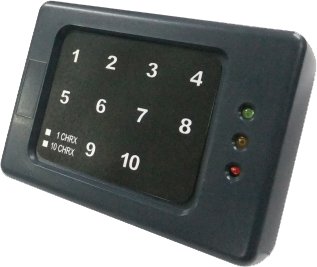 Supa Wireless Alarm
Universal Receiver QNW

Supa Wireless Alarm Converter
the wired to wireless alarm system converters

-provide connectivity between any wired alarm system/control panel and Supa wireless sensors
-available in 1-zone and up to 10-zone
-work as a replacement to broken cable for the wired alarm zone.
Supa Wireless Alarm System
Supa Wireless Alarm System SUPA QNW

Supa Wireless Alarm System
SUPA QNW

-LCD Panel 10 supervised zones
Code hopping technology
-433MHz & 315MHz operating frequency
-Intelligent power management
-Battery low notification
-Anti-collision technology
-Personal voice reporting & CMS reporting
-Built-in 100dB piezo siren